World of Hoare Lea.




Us being awesome.
OXBRIDGE AWAY DAY: OUR VALUES AND CULTURE
Our Oxford and Cambridge offices converged on Woburn Safari Park for a workshop about our values and workplace culture. Human bingo, polaroid cameras and papier-mâché volcanoes all featured. The day allowed the Oxbridge cost-centre to celebrate what they already do well, as well as identifying areas to capitalise on, all with the aim of making their culture and relationships stronger than ever.
BEN-THERE, DONE THAT
Congratulations to Ross and Anne McEachern for scaling Ben Lomond to raise funds for Macmillan Cancer Research.
ENGAGEMENT SURVEY
Thank you to everyone who took part in this year's Engagement Survey; we really appreciate you taking the time to helping make the firm better for all. Keep an eye out for the firm results on Hive and at future office briefings for local results.
PLYMOUTH MEANS BUSINESS
Our Plymouth office took part in the very first Bigwave Media Plymouth Business Games. They rock climbed, played golf and bubble football, aced a pub quiz and ran around Plymouth for a treasure hunt. They came 4th overall, but next year are gunning for 1st!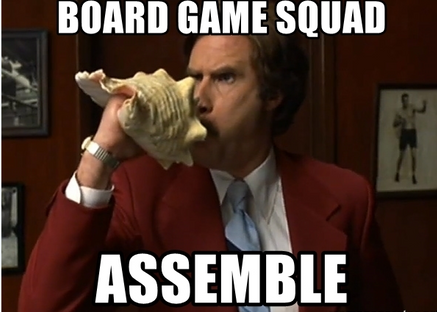 THINGS ARE GETTING DICEY
Chris Rickard has restarted the Bristol office's gaming nights! Without a box a Monopoly in sight, a group of avid gamers challenged each other to games such as 'Rhino Hero Super Battle' and 'Unstable Unicorns'. The perfect way to relax after a stressful day.
BRISTOL'S END OF SUMMER SOCIAL
Bristol Office have had their (late) Summer Social! At a local sports centre, party goers congregated to take part in several hilarious games, including the infamous space hopper race. With plenty of good food and a fully stocked bar, everyone partied until the sun went down. Click here for more photos.
CHARIOTS OF FIRE!
Michael Owusu-Kyereh, Tom Cardy, Isaac Wan, Jaimin Shah, Luke Wallace and Richard Matthews took part in the Cambridge Chariots of Fire relay race, which involves a team of six running 1.7 miles each. They raised money for the Children's Ambulance Service for the Cambridge area.
WINE WAS THE ANSWER, WHAT WAS THE QUESTION?
Not that it took much arm twisting, but four of our Plymouth office set off to win a wine tasting competition hosted by LHC Design to raise money for Young Devon. Phil Thornsby and Paul Stephens took home the prize!
ADVENTURE GOLF
Teams from our Bournemouth office recently went to Mulligan's Adventure Golf for an evening team event over a 9-hole golf course. An enjoyable, competitive evening was had by all!
COFFEE, CAKE AND BINGO
Our Manchester office held a Macmillan Coffee Morning and encouraged everyone to bake / buy cakes. They also played bingo where the bingo calls were cake / biscuit related and raised £150 for Macmillan.
Our Leeds office had a Macmillan Coffee Morning as well, raising £309, so our firm-wide total reaches £450!
Manchester also held a 'wear it pink' day and raised £150 for breast cancer awareness.
MENTAL HEALTH AWARENESS
The 10th of October was World Mental Health Day. To mark the occasion, we took the chance to raise some money for the Shaw Mind Foundation and create an open, friendly place for people to talk about this important topic. We hosted 'tea and talks' across the offices and encouraged people to wear one item of clothing inside out to show openness to talking about this often-ignored subject. We raised £383!
We're also excited to announce that we're taking part in Mind's Workplace Wellbeing Index. The Index is delivered by Mind and is designed to promote and support positive mental health. It will help us find out where we are doing well and where we can improve our approach to mental health in the workplace.
Click here to take the survey (you'll need the PIN: 9162)
LET'S PAR-TEE!
In September, Team Mark Fletcher went on a group social. They headed up to Aston Court to play Foot Golf! A beautiful evening paired with an excellent BBQ cooked by Birju Patel meant great fun was had by all. A big well done to Simon Candlin who won the GPP award for winning the game!
BAKER MALLETT'S FIRST CLASS CUP 2019
The Manchester office recently took part in the Baker Mallet's First-Class Cup. This annual tournament saw 17 other teams of property professionals battle it out to be named champion! the event raised a total of £2,400 for Macmillan Nurses. The Manchester office have been supporting this event since its inauguration in 2016 and are delighted that it has raised over £10,000 for charity during this time.
DO IT FOR EMMA!
A huge congratulations to Hannah Nistri who did the Yorkshire 3 Peaks with her martial arts club. Hannah and her team were raising money for Emma's Embrace; a charity to help 16-25-year olds who are struggling with the pressures of adult life. They completed this challenge in an astounding 10 hours and 10 mins. Well done!
SKETCH MEET!
The London office took part in a 'Sketch Meet' where they explored German Expressionism, Tim Burton and storytelling! Amazing drawings by an amazing team!
PIER TO PIER WITH PEERS
Jo Drane, Lynette Dry and Niki Bagshawe recently completed the Bournemouth 10k, which was part of the Bournemouth marathon festival, running from Bournemouth pier to Boscombe pier and back again.
Russel, Lorna, Dan Gardner, Ian Davis, Jon Nuttall, Neil Holmes took part in the Abbey Dash 10k in support of Age UK.
HOARE LEA GOLF DAY
Our Plymouth office invited guests from the industry to brave the wind and rain (for 13 holes) at Elfordleigh for the annual Hoare Lea Golf Day. Our theme was anniversaries, so the winners' prizes were themed as: 'The Great Escape' (a full hamper); 'The Channel Tunnel' (wine and cheese); and 'The Berlin Wall' (German beer and sausages).