World of Hoare Lea.


Industry involvement.
VR Maestros.
We provided a VR showcase for year 9/10 students at an event at the Crystal Building in London. Students were able to interact with, and explore, an engineering BIM model (kindly provided by the EV team) in real-time VR. Samuel Revie, Leighton Smith, and Chris Lane attended the event, which by all accounts was a big hit; the students taking to the technology like a fish to water.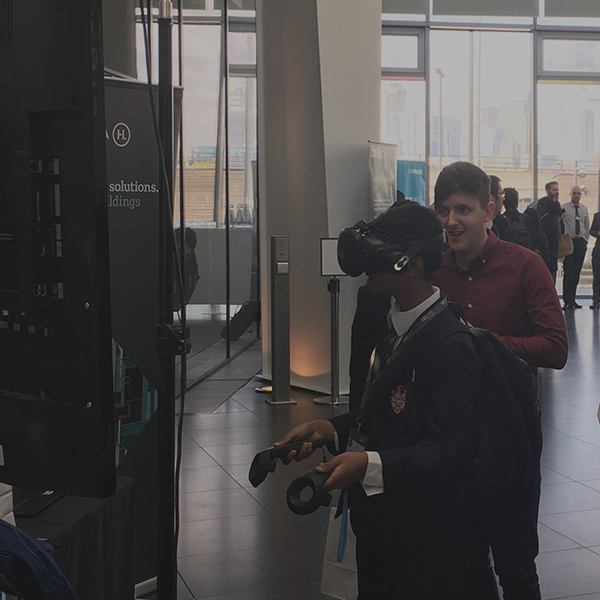 Student visit days.
We organised a site visit to Coal Drops Yard and Gasholders for the Engineering and Architectural Design students at UCL's Bartlett School of Architecture – a course that our own Ian Durbin helped design.
Ross Macpherson, Alan Featherstone, and Amy Punter helped to coordinate the site visits, with Ian Durbin and Andy Warrack leading the presentations. Gael Vilatarsana gave an overview of our specialist groups, while Andy Dyke provided a deeper look at our Intelligent Buildings group. We also had graduate perspectives from Henry Burrows and Zoe Dolan.
Our London office will potentially take on a couple of students from the course next summer as placements to create a pipeline of future talent.
Positive lighting
and soundscaping.
We had good representation at the British-Irish Airports Expo in London, with Adam Scott from Acoustics, as well as Jonathan Rush and Juan Ferrari from Lighting Design. Jonathan and Juan gave a presentation titled:
"Airport lighting… Suddenly we realise it is all about human experiences, health, wellbeing, daylight connection and circadian rhythms. If this is the case, what have we as designers, been doing until now?"
Adam Scott presented on 'Positive soundscaping in airports for improved wellbeing'. This is an approach to soundscaping that uses psychoacoustics and musical composition to explore how different characteristics of sound can benefit people's health and wellbeing, as well as influence how they make purchases in a retail environment.
Our Acoustic group also published two papers for the Acoustics 2019 Conference: 'Prediction of impact noise and vibration generated by heavy impact sources on floors with elastomeric coverings' by Martin McNulty & Nikhilesh Patil; and 'Sound insulation predictions using the FDTD method' by Celia Diaz Brito.
BCO Conference.
Simon Russett presented a selection of the new technical sections for the BCO Guide to Specification 2019 at the BCO conference in Copenhagen.
Wellbeing in the workplace.
Nissa Dann published an article about 'wellbeing in the workplace' in the Institute of Scientific and Technical Communicator's (ISTCs) magazine The Communicator. Is wellbeing just another buzzword? Of course not! But you should read the article to find out why.
Wind turbine noise.
Matthew Cand gave a presentation at the International Conference on Wind Turbine Noise in Lisbon, titled 'Amplitude Modulation analysis - now and in the future'. You can read an article by Matthew here.
SFPE Europe.
Karl Wallasch presented at the third SFPE Europe Conference on Fire Safety Engineering in Málaga, Spain, with a talk about 'Design & Future Trends in High-Rise Residential Towers - a comparison between UK and Germany'.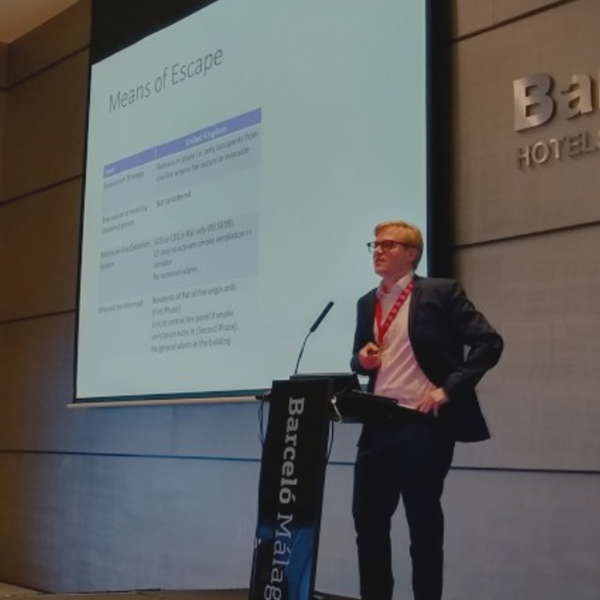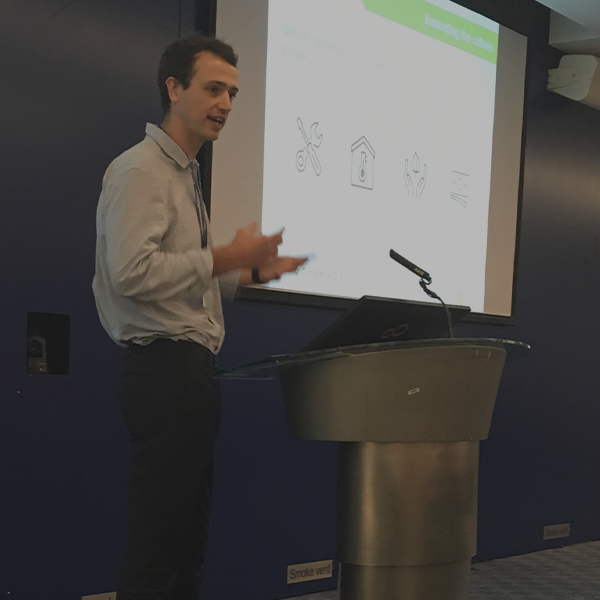 Soft landings 2019.
Eimear Moloney and Oliver Lockhart presented at the Soft Landings Conference 2019, with a workshop called 'How to set, protect and evaluate your success criteria'. The talk was well received, with plenty of positive feedback.
Net zero emissions by 2050.
As members of the UK Green Building Council, we joined a group of other signatories on a letter to the government advocating the adoption of an economy-wide net zero carbon target. This month the Prime Minister has promised to amend the Climate Change Act and introduce a legally-binding net zero emission target for 2050. Result!
Cyber security in building
services design.
Andy Krebs hosted a webinar that considered risks and threats associated with security in building services design. It covered:
- What are the cyber threats to building services design?
- How can the Digital Engineering Series publication, DE6.1, be used to provide assistance in order to change your approach to design to prevent cyber threats?
- How can you apply and use the threat rating system in DE6.1?
Guide E -
essential reading for any
Fire Engineer.
CIBSE have just released the fourth edition of their Guide E – Fire Safety Engineering. The guide is intended to provide a useful introduction to fire engineering for non-specialists, as well as being a useful reference source for fire engineering professionals.
This is the first update since 2010, and once again Hoare Lea's fire team have had significant involvement in its development. As well as being on the guide's steering committee, Chris Hallam was one of the principal authors of a number of sections as well as reviewing and making significant contributions to others.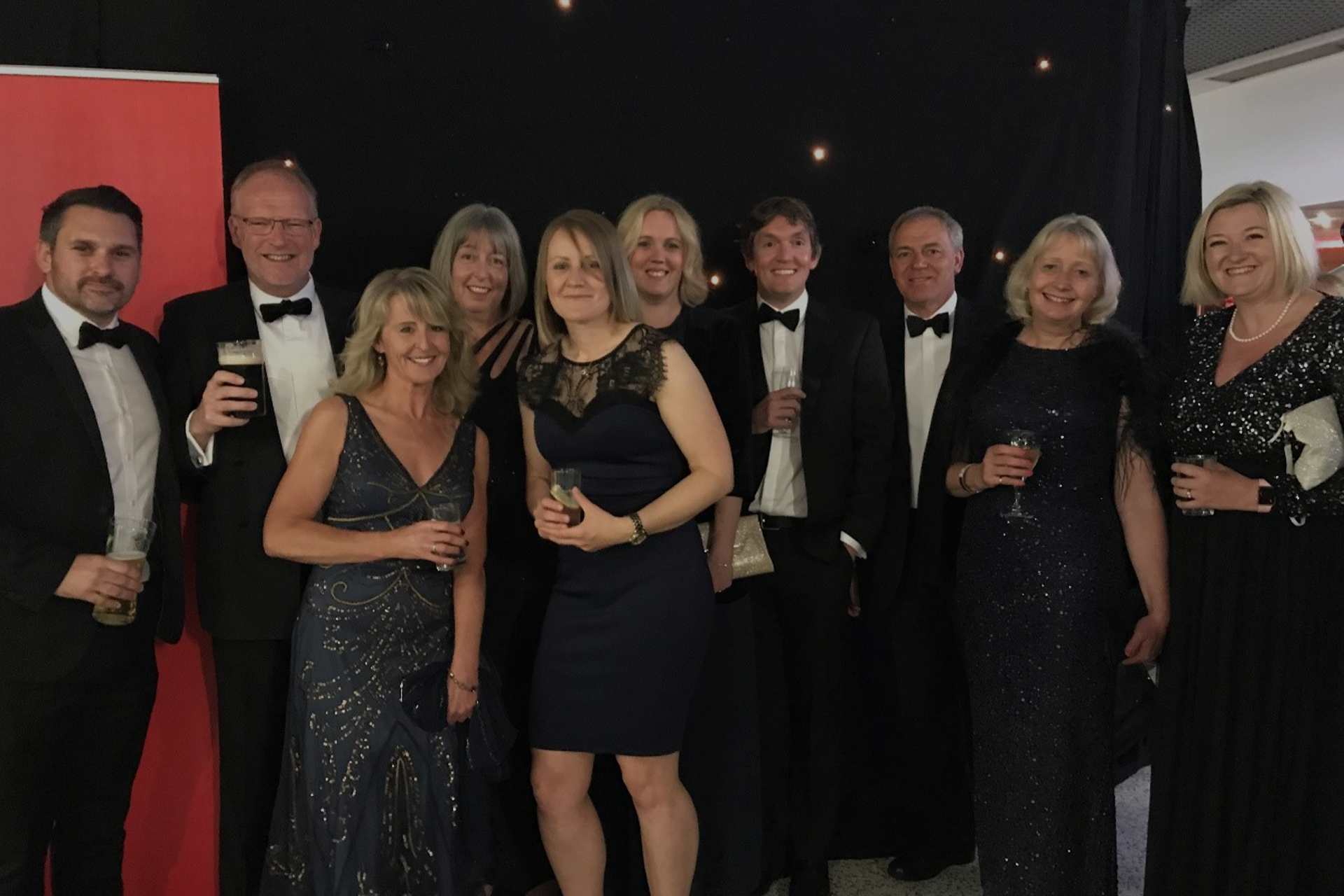 Plymouth Business Awards.
Our Plymouth office was highly commended in the Built Environment and Infrastructure Award category, for their work on projects such as The Box: Plymouth History Centre, Plymouth University and University Hospitals Plymouth NHS Trust.
Qualifications.
Justin Garrett has achieved CEng status.
Harsh Acharya has achieved IEng.
George Rawlings has achieved EngTech.
Giulia Passarella has been awarded full membership of the Institute of Acoustics.
Liverpool City Region Property Awards.
Winner: 'Commercial Development of the Year', Mere Grange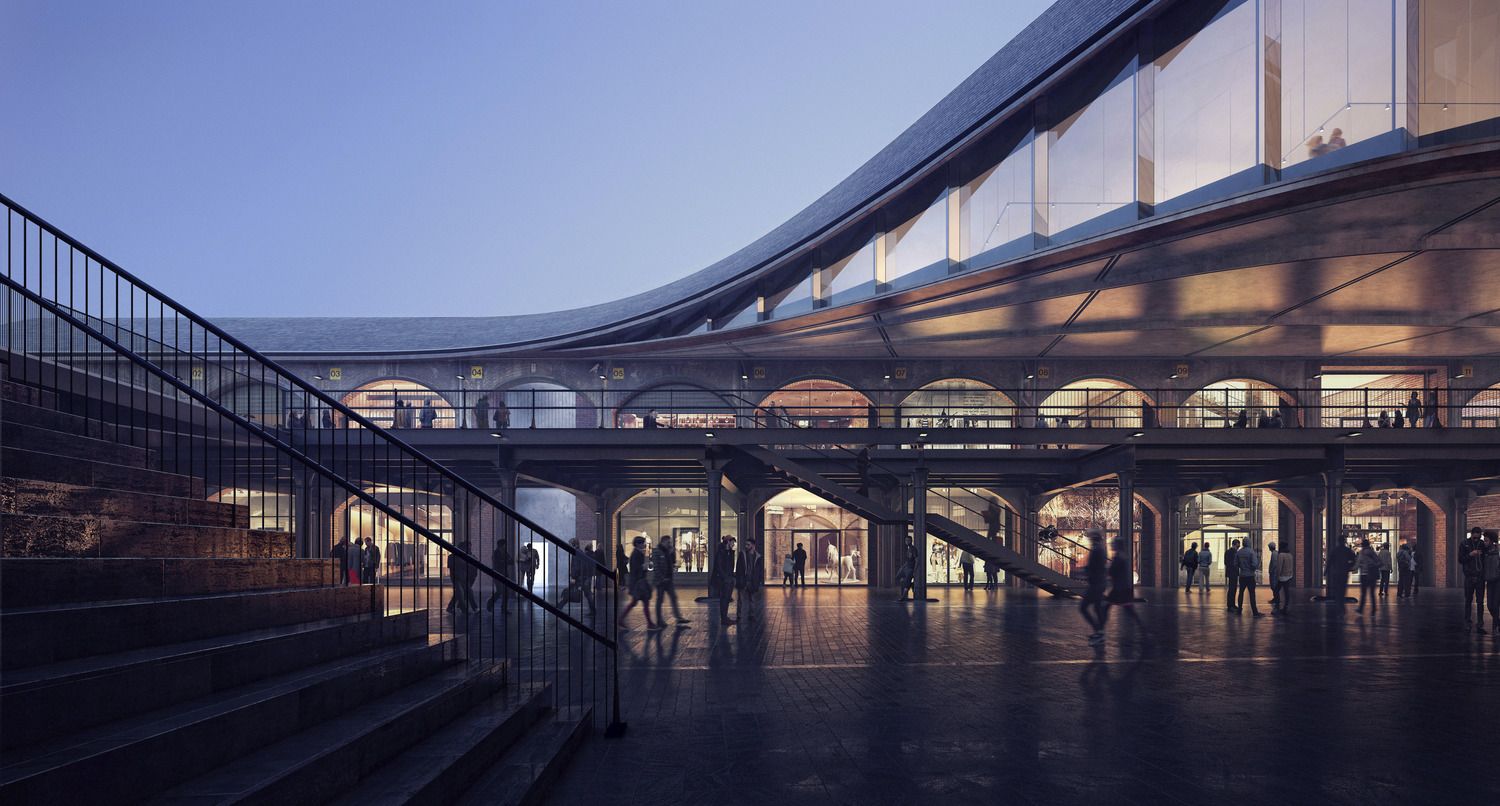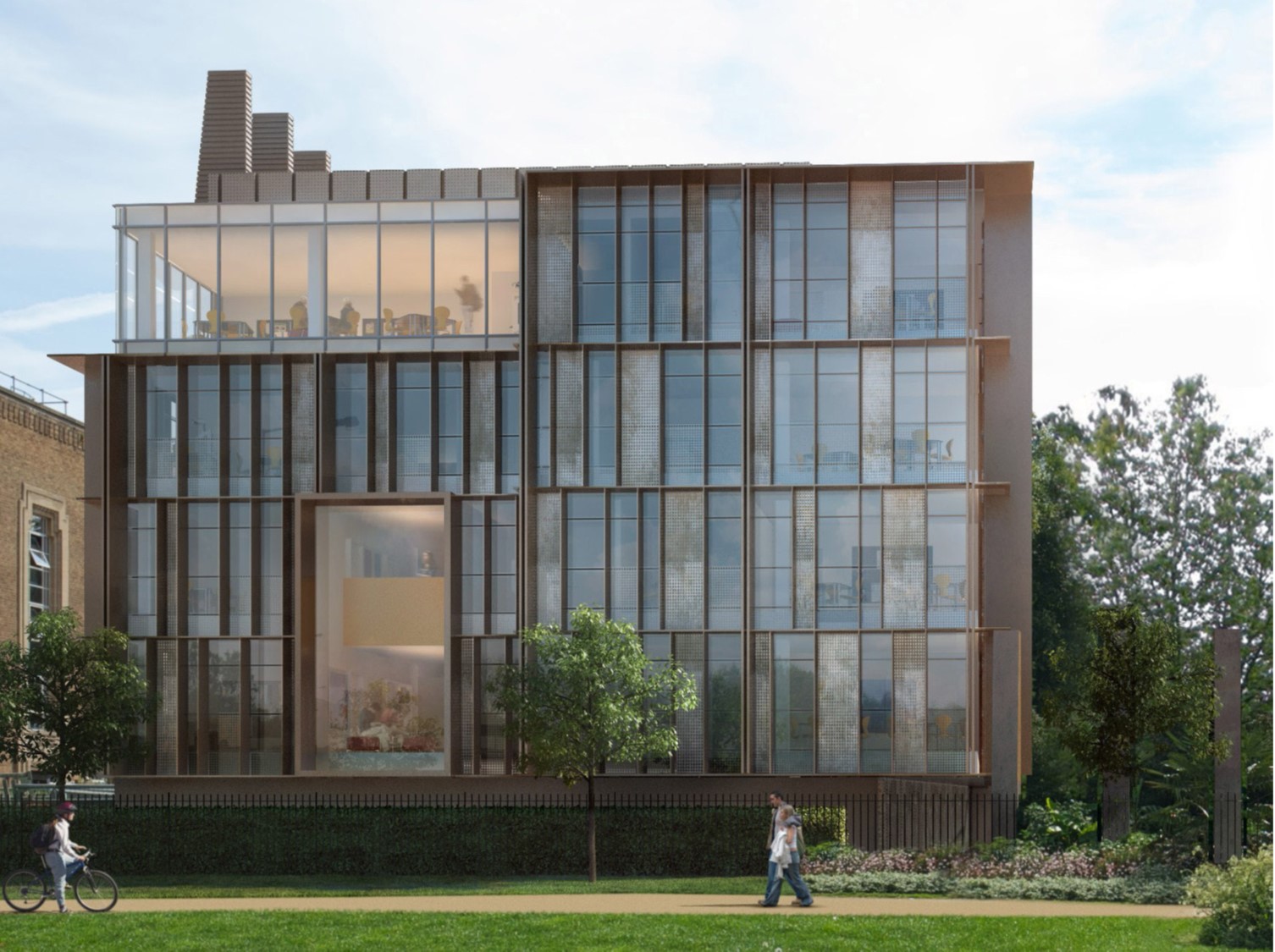 South: The Beecroft Building; also the winner of the 'RIBA South Building of the Year Award 2019'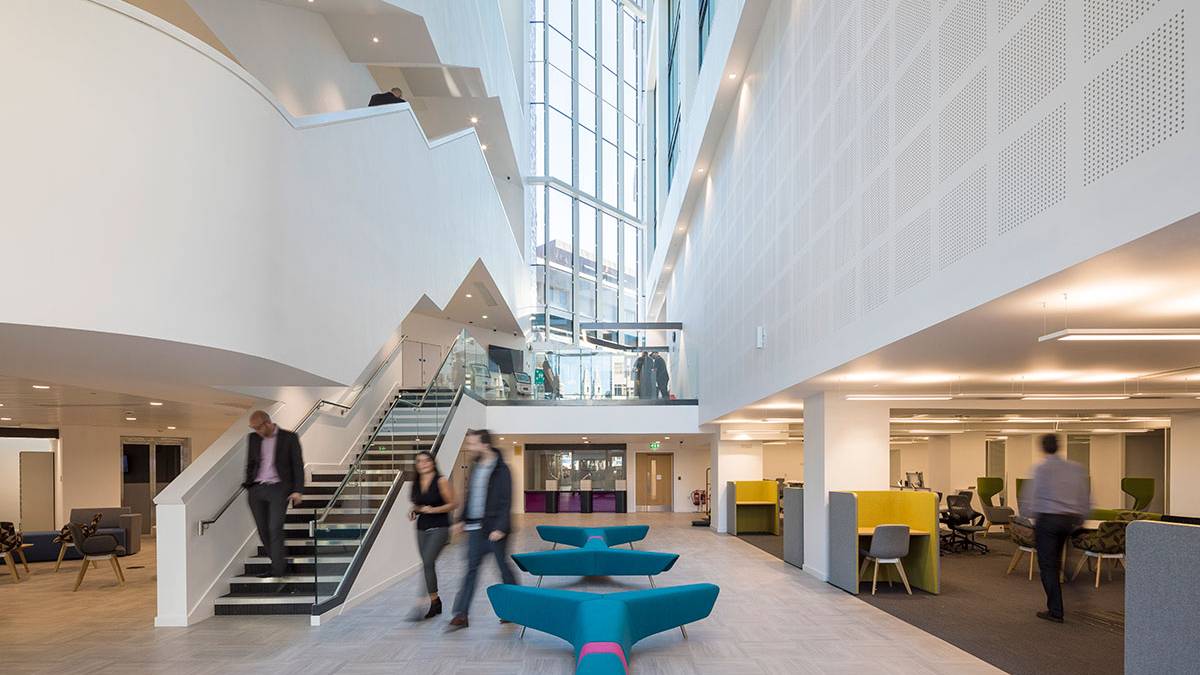 Yorkshire: Merrion House; also the winner of the 'RIBA Yorkshire Sustainability Award 2019'
South: 'Project of the Year award' & 'Commercial award', Westgate, Oxford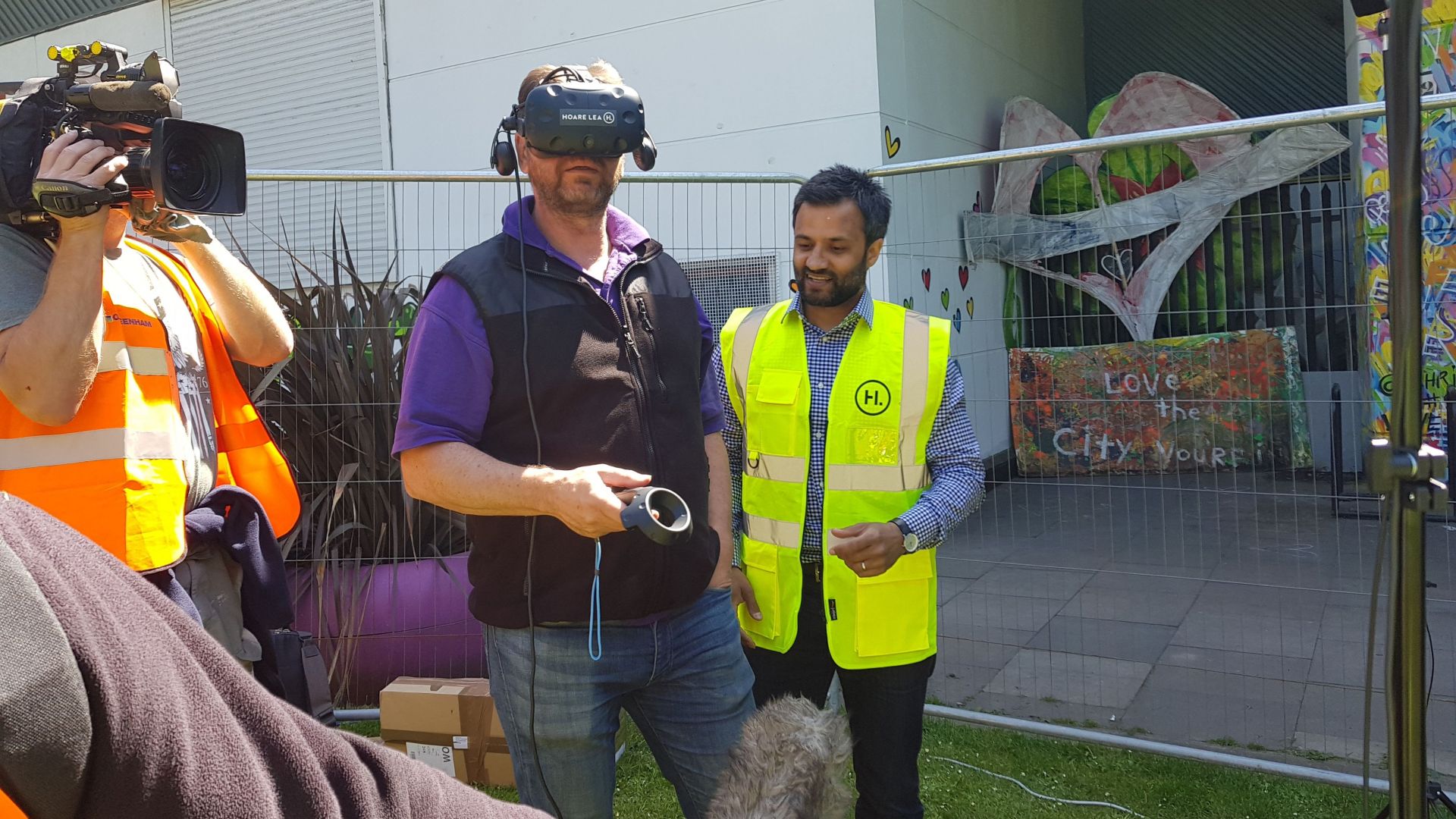 London: 'Community benefit award', Bay 20, Dale Youth Boxing Academy & Community Centre.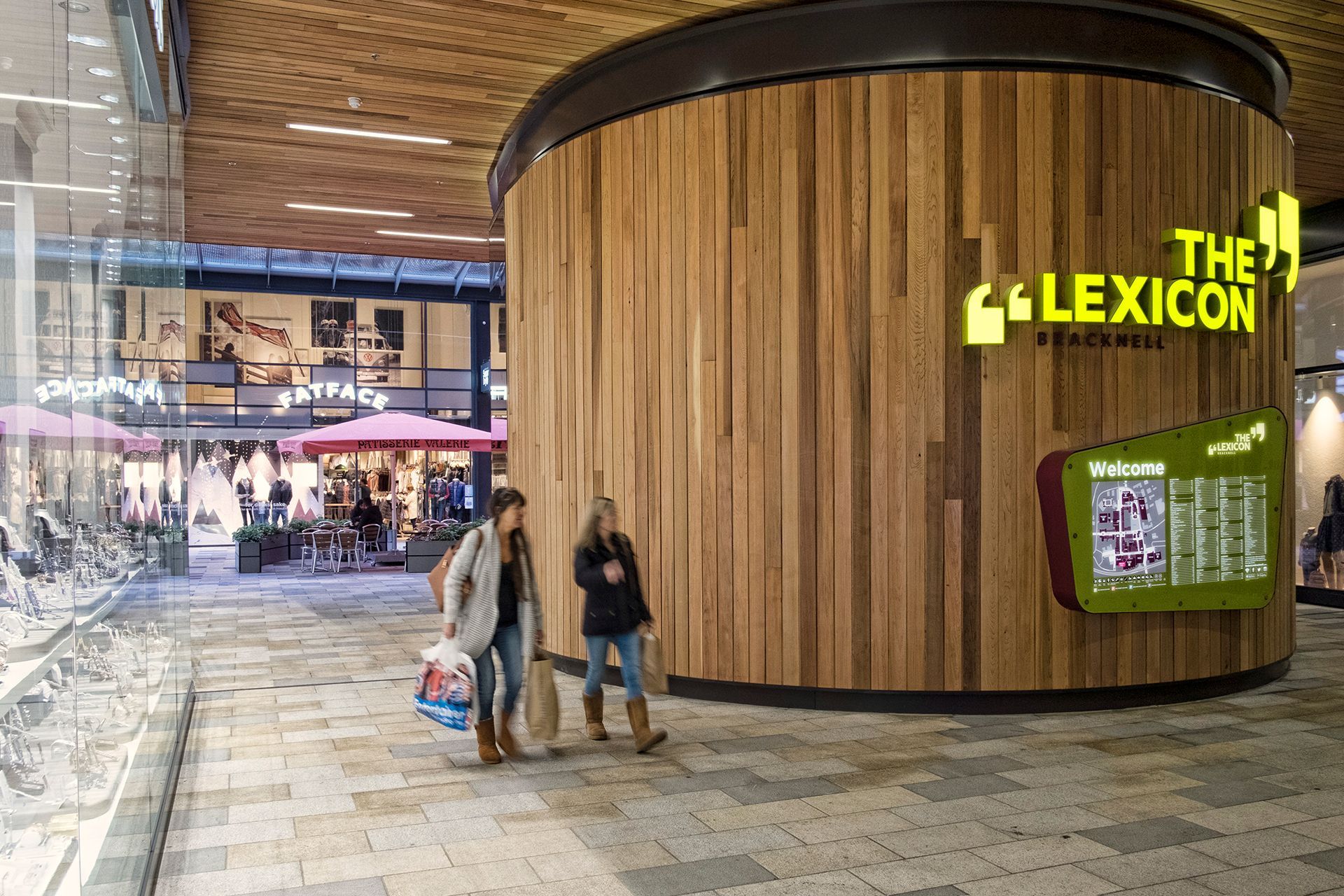 South East: 'Regeneration award', The Lexicon, Bracknell​
South East: 'Project of the Year award' & 'Commercial award', Westgate, Oxford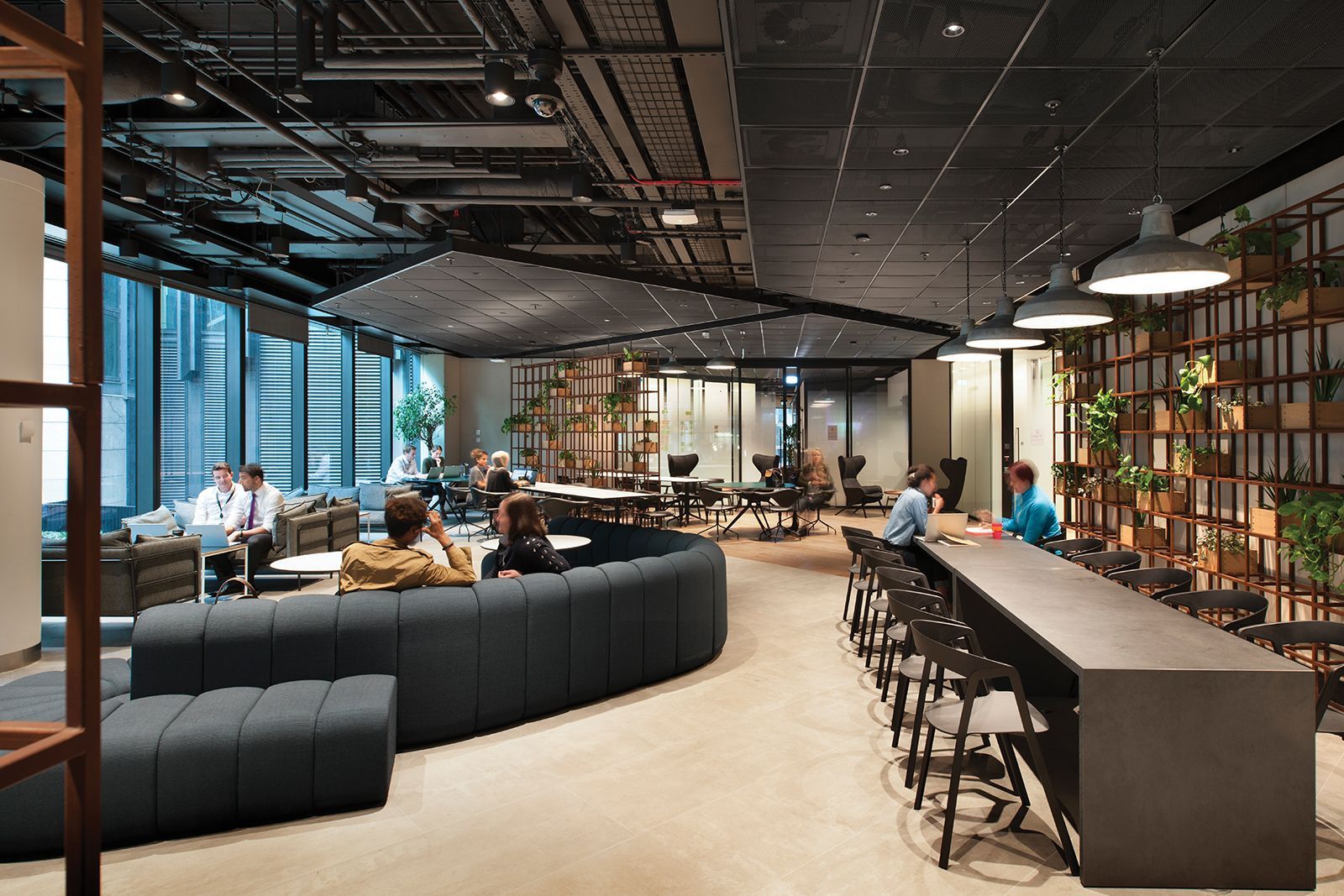 London & South East: 'Fit out of workplace award', 1 New Street Square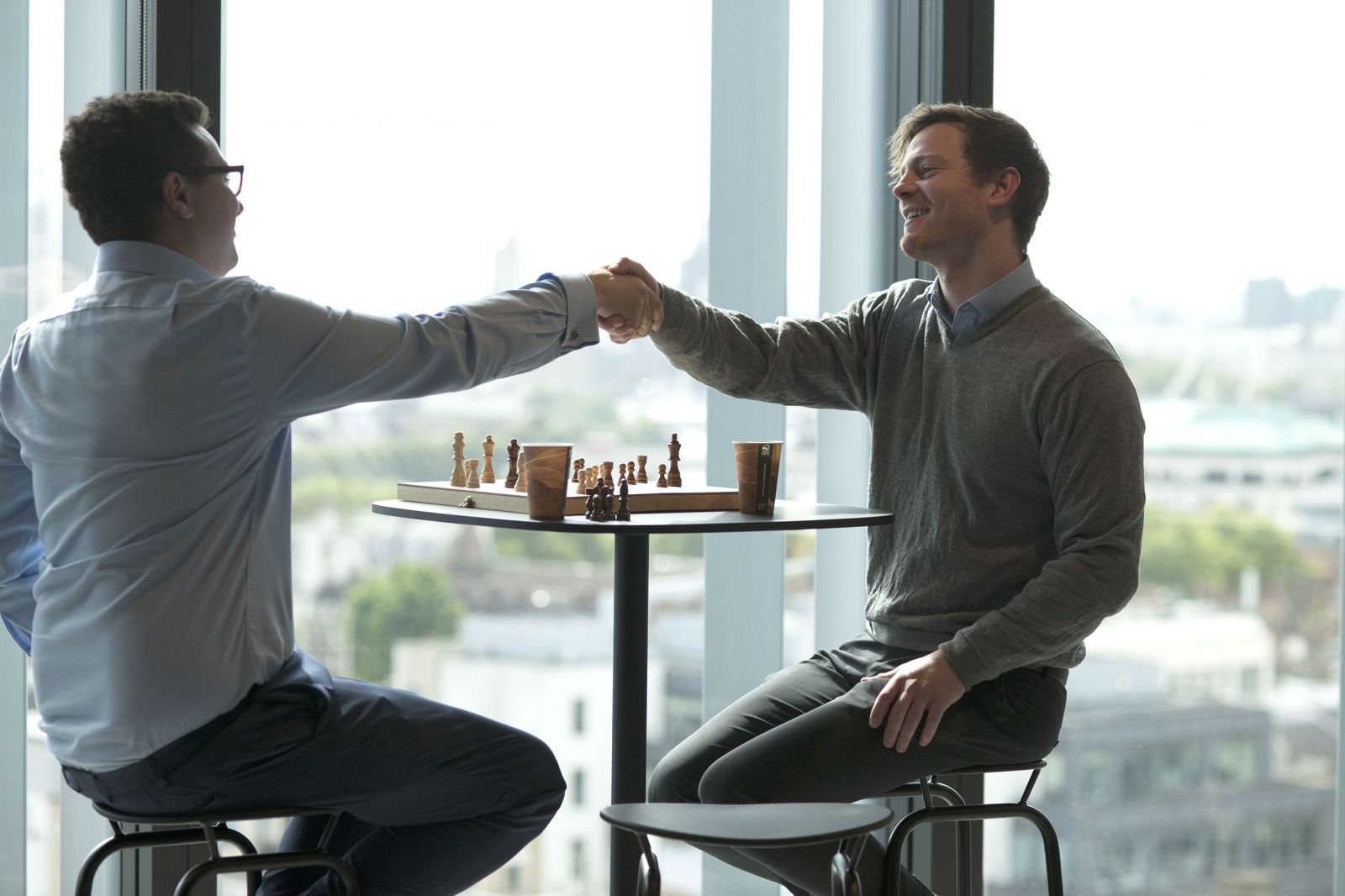 Winner: 'Workplace Acoustics Award', 1 New Street Square
Highly commended: 'Vibration Prediction & Control Award', Great Sankey Neighbourhood Hub
Commended: 'Building Acoustics Award', Balliol College Student Accommodation project
'Chemistry and Physical Science Buildings award', Beecroft Building.
'Refurbished Buildings and Spaces award', Molecular Sciences Research Hub
Got more news to share?
Email Fred Ingram with a short summary and your industry news could be included in the next issue of Insider.
Don't forget to include a photograph!