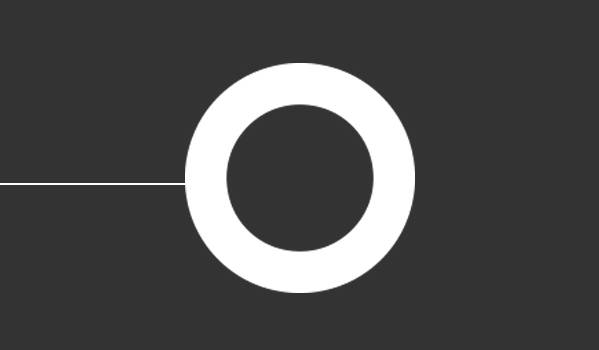 Projects won.
---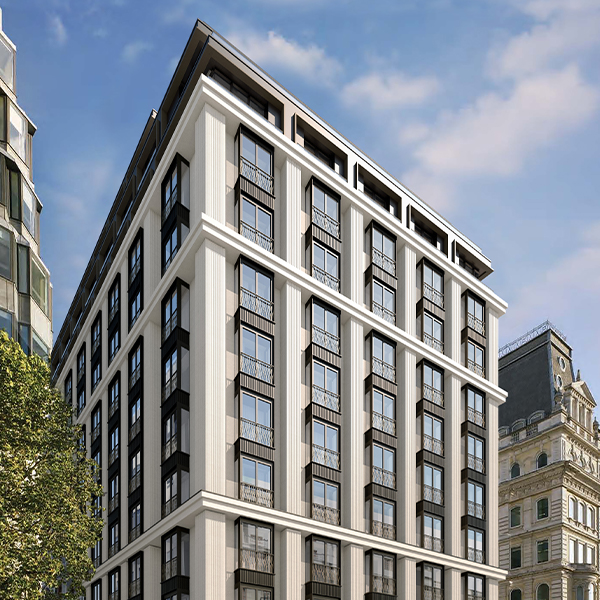 5 Strand
We have been chosen to work on the 5 Strand project, which involves the demolition of an existing 1980s building to make way for a 200-bed, high-end hotel. The scheme is being developed by Clivedale in a joint venture with ABIL.
---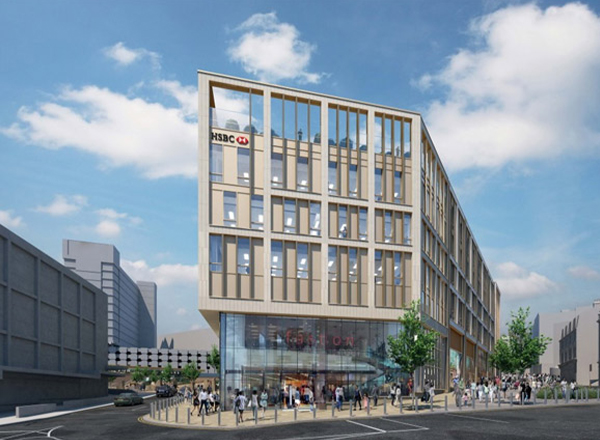 Kangaroo Works
The Kangaroo Works scheme comprises 364 dwellings with a mix of 1, 2 and 3-bedroom apartments. Commercial space will be provided at ground floor levels, providing active frontages to Rockingham and Wellington Streets. This development is part of a wider scheme named the 'Heart of the City II'.
---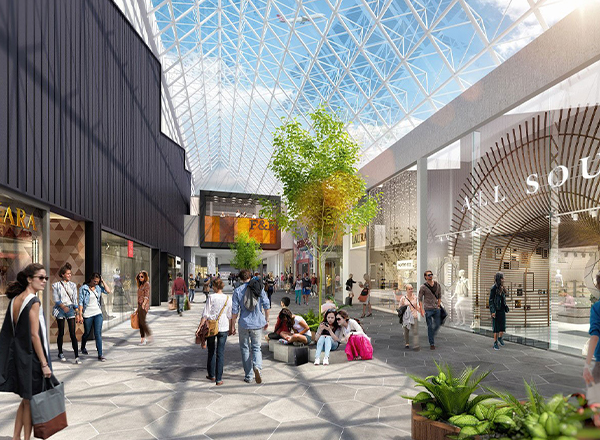 Manchester Airport Terminal 2 reconfiguration
We have been appointed by Manchester Airport Group to undertake the reconfiguration and refurbishment of terminal 2. With a project value of £85m, the reconfiguration works will include new check-in, security, immigration and arrivals areas. There will also be new restaurants and lounges created, along with an overhaul of the airside retail. The airport wants to create a unique travel-retail environment that isn't just a copy-paste of every shopping centre and food court around the country.
---
Amazon LEJ5: distribution centre in Germany
After completing our design work for a new Amazon 'fulfilment centre' in Bremen, Germany, we have been appointed to design another (this time in central Germany). Our design for these distribution centres includes a number of interesting solutions. The ventilation system is able to double-up as a smoke extract system when required and we've removed the need for the contractors to 'cast-in' services (embedding them within structural features), speeding up construction.
As well as MEP, we've also provided Sustainability services, improving Amazon's template design across all future projects.
---
The Guinness Partnership
The Guinness Partnership has awarded us work on a large mixed-use residential development in Tolworth, London. This development forms part of an overall site-wide masterplan and includes 211 residential dwellings, plus associated ground floor commercial areas, 60 parking spaces and ancillary works.
---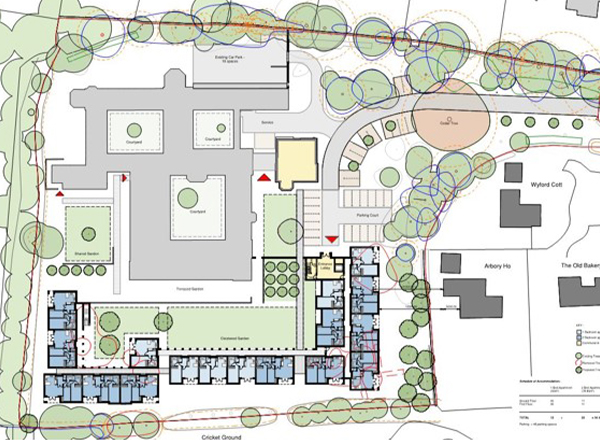 The Old Vicarage
We are working with Friends of the Elderly on a later living development in Moulsford, Oxfordshire. Consisting of a refurbishment of the existing Old Vicarage on the site, the project will provide some communal facilities and the construction of associated extra care retirement apartments.
---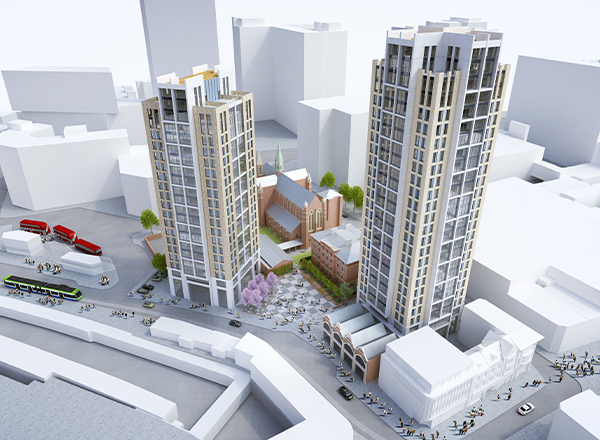 St Michael's Square
Appointed by London Square, we will be working on a large, mixed-use development in St Michael's Square, Croydon. The project will see the re-development of the site to include more than 232 residential apartments and commercial space within two blocks.
---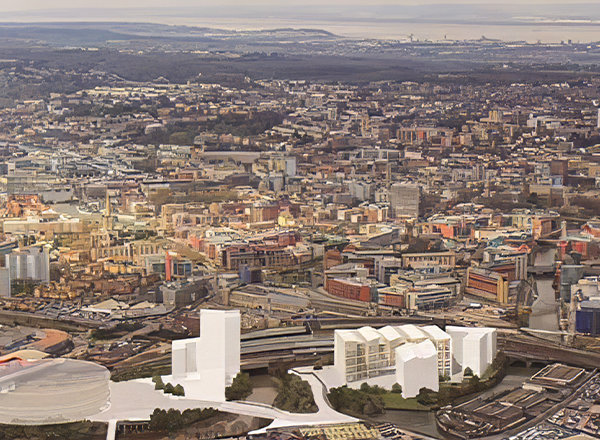 4 Glass Wharf
We will be working on the 4 Glass Wharf building in Bristol with Candour Group. This 210,000 sq ft project will provide state-of-the-art office space at Temple Quay. We were awarded this project due to our previous work with, and thorough understanding of Bristol City Council's sustainability and energy requirements.
---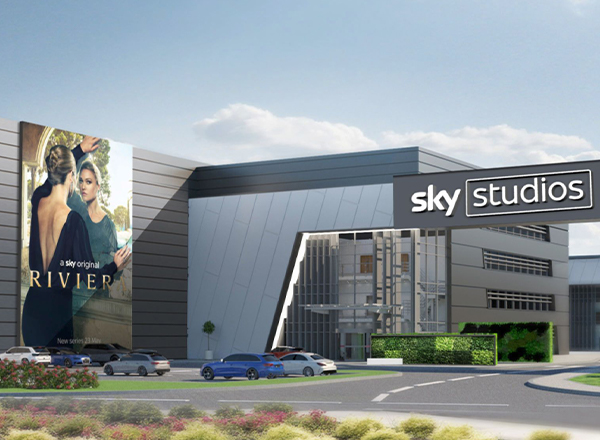 Sky Studios, Elstree
We have been awarded the Sky Studios' Elstree project in Hertfordshire. We will be helping Sky produce a 32-acre TV and film studio that will allow more high quality, original content to be created. The proposed new development will sit beside the current studios and is a significant investment in to the creative economy. It's forecasted to create up to 2,000 jobs in the local area.
---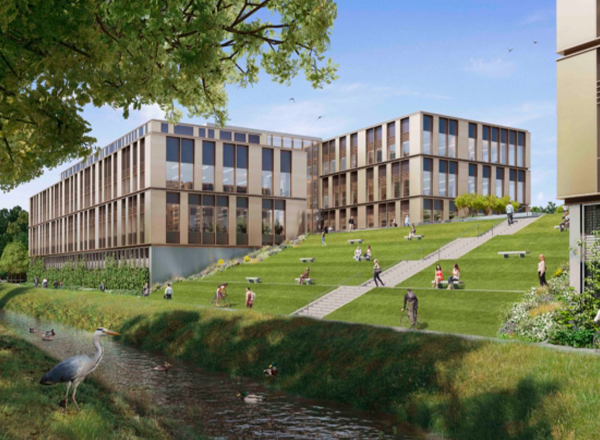 Oxford Science Park expansion
Two new buildings in the Oxford Science Park on the southern edge of the city have been approved. They will provide flexible office and laboratory space, with plans to further expand the Oxford Science Park by creating additional office and lab space on the remaining 10 acres of land, over the next 3-5 years.
---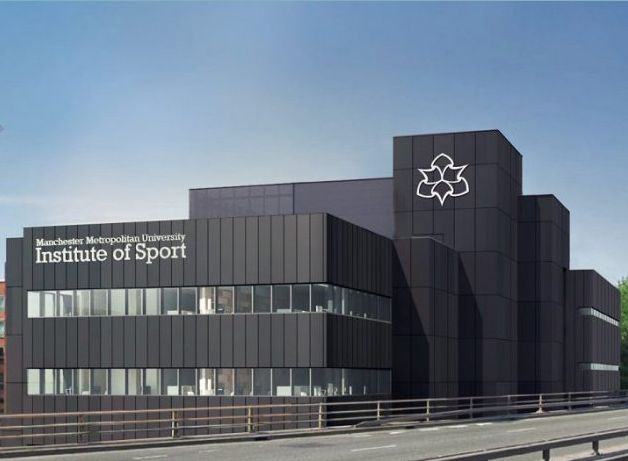 Manchester Metropolitan University Institute of Sport
Manchester Metropolitan University has outlined proposals to extend the former student union building on Oxford Road into an Institute of Sport, a project previously proposed to sit alongside Manchester City FC's Etihad campus.
The refurbishment of the Oxford Road site is part of the university's planned expansion of its teaching within the sports sector. According to the application: "more ambitious long term proposals will thereafter be accommodated within the university's campus", leaving the site open for potential further development.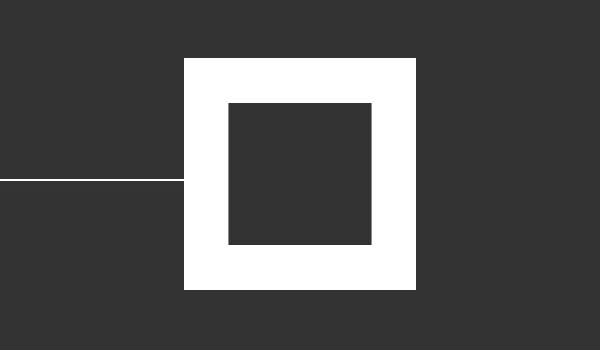 Projects done.
---
Doha Metro - Green Line
On December 10th, The Green Line in Doha opened. This colossal project, valued at £2 billion, saw a Guinness-World-Record-setting amount of tunnel drilling. With 150 members of our staff involved spanning across 6 offices and many specialist groups, this is the biggest project we have ever undertaken.
This project sought to improve infrastructure, healthcare, education and culture in the city. We worked tirelessly to produce this world-class metro facility that will help significantly reduce the cities dependency on natural gas exports.
Sustainability was at the heart of the brief,with the hot-desert climate making the lofty targets an even bigger challenge. We married together a delicate balance of heating and cooling solutions and utilised BIM as our intelligent design tool. This helped us ensure the project would pass a rigorous sustainability assessment and meet international design standards.
We're proud to be part of this immense infrastructure scheme that will build better cities, connect people and places, whilst transporting the region into a more sustainable future.
---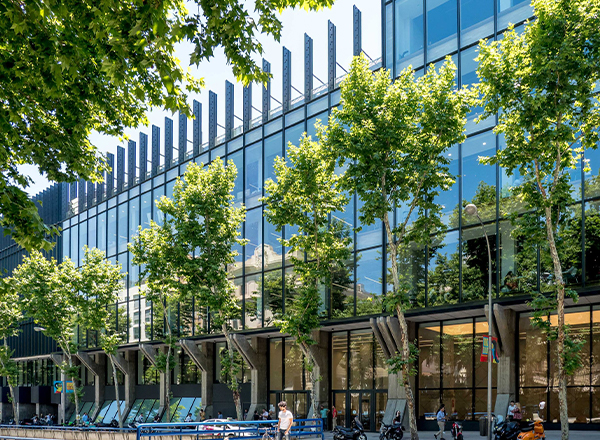 WPP Madrid
WPP's Madrid campus La Matriz has officially been opened. The fully refurbished campus is in the iconic former Telefónica headquarters on Calle de Ríos Rosas in the Chamberí neighbourhood of central Madrid. Housed over six floors and comprising more than 35,000 square metres, the campus is home to 2,500 people operating in an integrated, connected and collaborative workspace.
---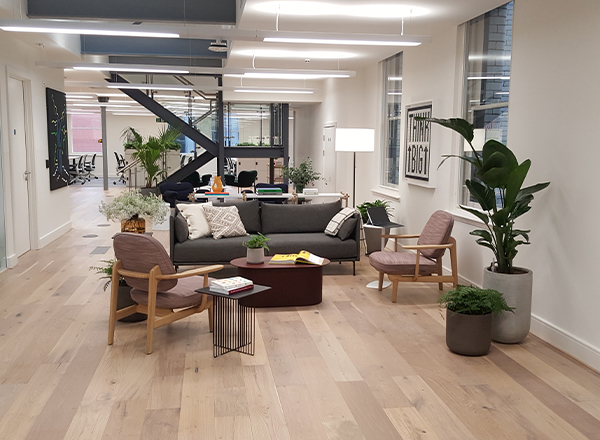 PxWe Hanover, Manchester
The Hanover, a Grade II listed building in Manchester has undergone a total transformation. Following its refurbishment, it now provides 90,000m2 Grade A office space paired with retail accommodation on the ground and basement levels. This project was part of a wider relationship with WeWork who wanted to produce a unique concept named 'Powered by We'. This building will be Amazon's first corporate office outside of London.
---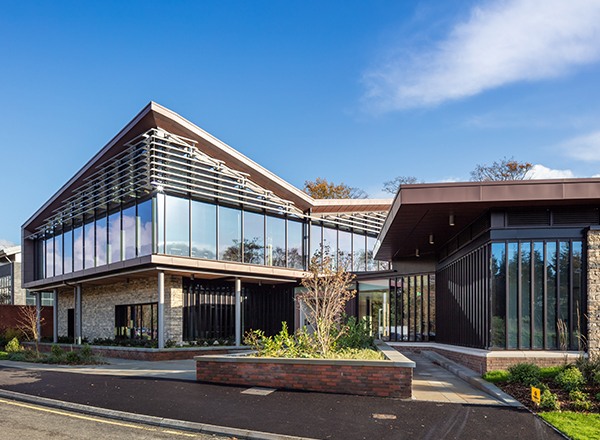 Promega, Southampton
The Promega HQ in Southampton was recently completed. This 18,000m2 space provides office laboratories, warehouse, training and ancillary floor uses for up to 50 staff. The building has an 'all-electric' energy strategy. It has high efficiency ground source heat pumps delivering the building's heating and cooling needs. It has also achieved an as-built EPC rating of A.
---
Make sure you use the Project Wins Yammer group to keep the firm up to date.