Survey results.


How do you get to work?
This is the question we asked you in the last issue of Insider. Here's how you responded:
When you commute, where is your main place of work?
KEY:
A. Bristol (63)
B. London (38)
C. Birmingham (23)
D. Bournemouth (12)
E. Manchester (12)
F. Plymouth (12)
G. Cambridge (11)
H. Oxford (9)
I. Cardiff (6)
J. Leeds (5)
K. Abu Dhabi (2)
L. Glasgow (1)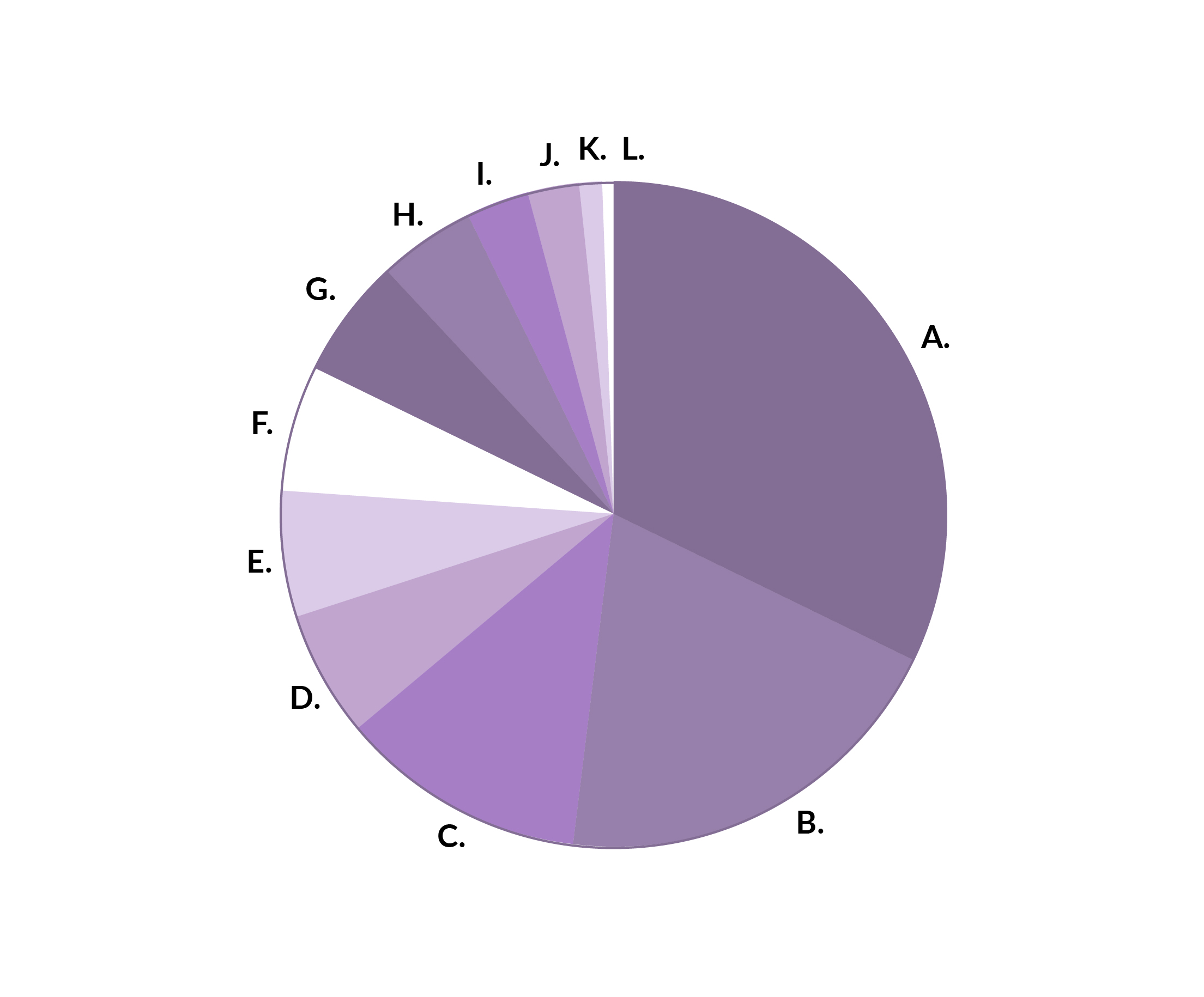 Perhaps unsurprisingly, the car was king of the commute, with 41.5% of respondents selecting it as their primary mode of transport. Next in popularity was the train at 21%, followed by bicycle and walking. Although, to be fair, alternatives to the combustion car were selected as a primary choice by 65% of respondents, so the picture is quite positive for alternative commuting methods.
The results were very polarised, with most modes of transport either assigned as the primary mode of transport, or never used at all.
We can go into more detail with the offices that had the most respondents: Bristol, London and Birmingham. London is interesting as by far and away the most popular primary choice was train (presumably the tube), with only three people selecting the car as their primary choice. 22 of 38 respondents also picked walking as either a primary, often, or occasional choice.
47 out of 63 people from Bristol said they used the car 'often' or as their primary mode of transport, although of that number, four were electric cars. There were also a decent amount of cyclists, with 20 people saying they used a bike occasionally, often, or as their primary mode of transport.
Birmingham also had a large proportion of drivers, with 14 out of 23 people using a car 'often' or as their primary choice (with one electric car driver). There were also a fair few who selected walking as their primary choice, while almost half got the train either occasionally, often, or as their primary choice.
Fancy changing up your commute?
We offer a cycle to work scheme as part of our benefits package, which can save you up to 42% of the retail value of a new bicycle and/or accessories. Just small changes can make a difference, so even if you have to drive into work a few times a week, using an alternative mode of transport can have a sizable impact on your health, your local air quality, and on the wider environment.
---
And next...
Are you taking a break?
Research shows that there are tremendous performance advantages to stepping away from your computer, with even better results if you can get outside. Our policy means you can have a break ranging from 30 mins to two hours, but how many of us are regularly getting enough time away from our desks?