Spotlight on specialisms.


Fire safety challenges in the co-working revolution.
Project images: Eastgate House by Fora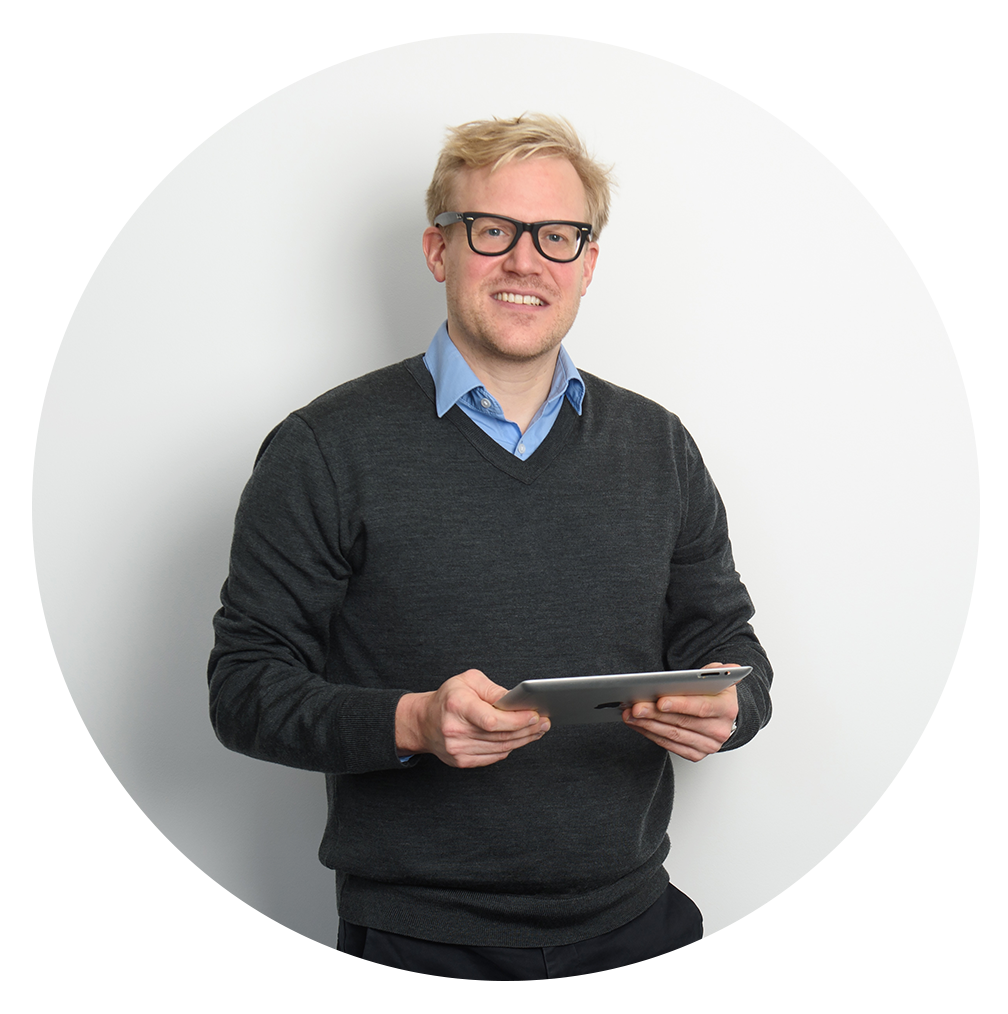 A radical shift in workplace design
Co-working is a new phenomenon that involves independent groups or individuals coming together within a common workplace. Born out of the freelance café-culture, co-working is often the result of disparate professionals seeking the buzz of a shared office environment.
There's an argument that offices as we know them won't exist in 30 years' time, as co-working takes over. These spaces certainly seem more attractive than a typical office; they are workplaces that need to be entirely 'people-focused', since it is the people that allow a co-working space to thrive.
Individuals can hang out in a communal space and bounce ideas off others, enjoy the quiet of a private room, or even sit and work on their own enjoying the background buzz of other people. It's all about choice. As people's requirements evolve, so too must the workplace, meaning the spaces themselves need to be flexible, potentially changing quickly to reflect the community requirements and trends.
So, when it comes to designing a complex space such as this, it becomes a bit of a challenge, especially when it comes to fire safety.
One of the main things to bear in mind is that part of the whole appeal of co-working environments is that they are inspiring spaces to be in. It's vital to ensure that our fire safety designs don't impede the overall architectural aspiration and design vision for the project. Combined with the need for customisation and flexibility, fire engineering becomes as much of an art as an engineering challenge.
Here are some of the things we have to take into consideration:
The existing building: Its materials, stairwells, potential listed status… some things cannot be changed so must be incorporated into the design.
Change of use: You can't just turn a listed building or warehouse into a workplace without making a few modifications, which often impacts the architectural vision and requires compliance with current fire regulations despite the fact that the building might have been there for 100 years.
Many spaces with different purposes: You may have flexible meeting rooms and conference spaces merging with social areas, such as cafes and bars, some of which could be open to the public. Each space needs to account for changing the fire safety risk profile, as well as interaction with all adjoining spaces.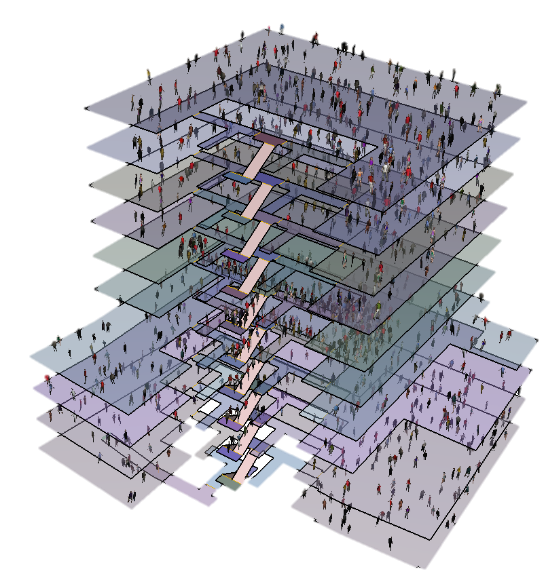 Example of 4D evacuation modelling in an office building, using Pathfinder software.
Dense populations: Guidance usually allows for eight to 10m2 per person, but with co-working environments, this reduces to around six to fivem2 per person. We sometimes have to use cutting-edge computer simulations to model the flow of people around a building when it comes to evacuation (although we occasionally fall back on detailed hand calculations). With such a dense population, accurately calculating escape times is critical.
Incorporating interesting materials: Co-working environments are modern, vibrant and often assert the brand identities of the various companies using them. With this level of interior design comes an assortment of exotic materials and furniture, which need to be assessed for fire performance.
Welcoming reception areas: Everyone loves a large, open reception area. However, although they are the main entrance point, they often can't be part of the protected and sterile escape route. We then need to factor in additional means of escape corridors, connecting protected stairs directly with the outside, or dedicated firefighting access routes.
When the guidance doesn't cut it
Current fire safety guidance is yet to catch up with the way modern workplaces are being designed. Co-working spaces present myriad challenges for the humble fire engineer, but this is why we can add value to projects such as these.
By using the latest fire engineering techniques, we can ensure that the client's and architect's vision is impacted as little as possible, helping to deliver inspirational, healthy workplaces.