World of Hoare Lea.


Industry involvement.
BREEAM Awards.
We had two fantastic wins at the BREEAM 2019 awards:
- 1 New Street Square won the 'Commercial Project – Post Construction' award (Sam Carlsson leading).
- Tunde Agoro won an Assessor of the Year award.
Fantastic work to Tunde and Sam, as well as the whole team that put so much into the 1NSS project.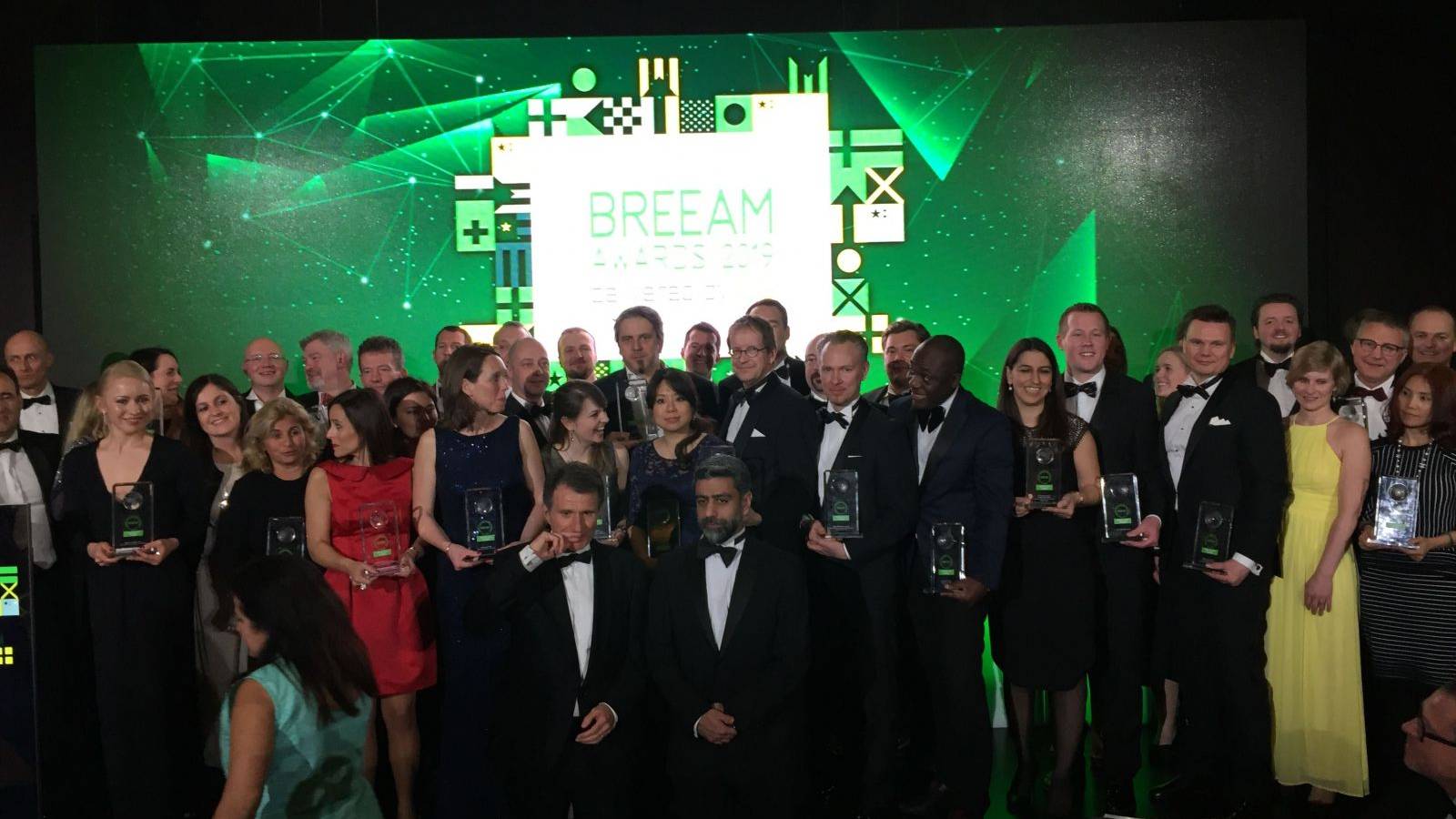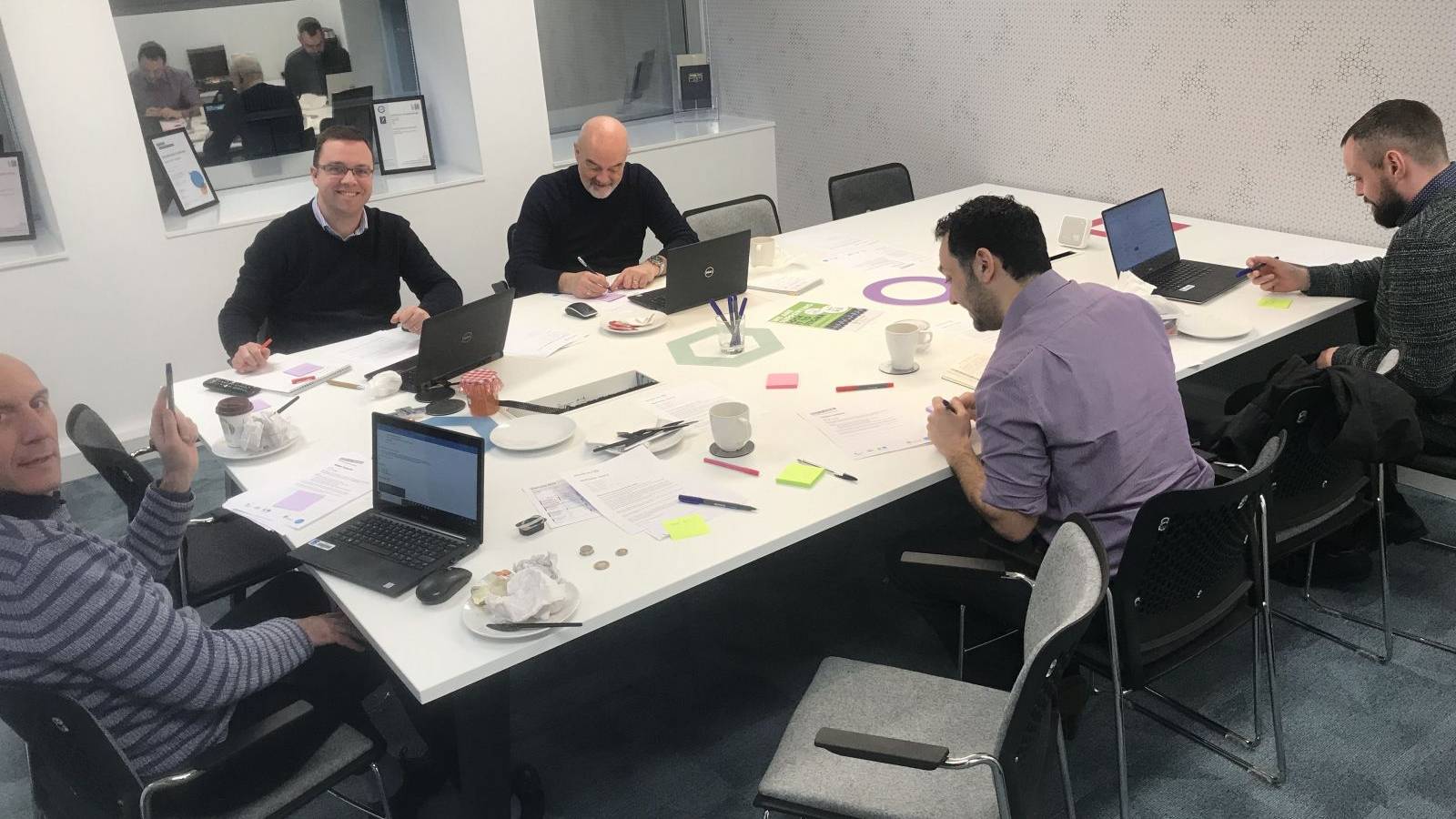 Student visit day.
Glasgow office had its final Heriot Watt student visit day. This session saw the students present their designs and calculations for their design concept for a new Marine Research Facility located on a site at the waterfront in Leith.
SFPE Europe.
Karl Wallasch will be at the SFPE Europe Conference in May, presenting on 'Design and Future Trends of High-Rise Residential Towers – A Comparison between UK and Germany'. Click the button for more details about the event.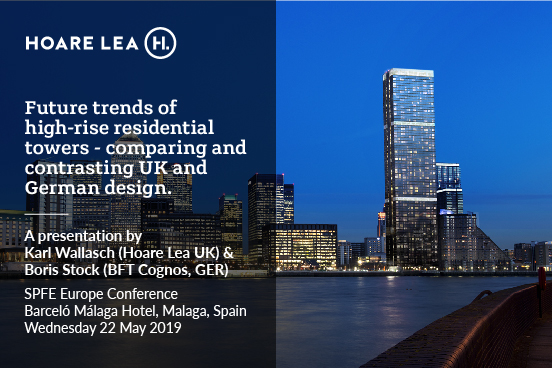 Sustainability advisors for TfL.
We've been appointed to be a Sustainability Adviser to Transport for London (TfL) as part of its new Advisory Panel. This is a strategic role, which will entail providing guidance on sustainable development principles for the Mayor of London's plans to build mixed-use development on TfL land.
Positive vibes.
Adam Scott will be representing our Acoustics group at the Airports Expo 2019 at Heathrow. He'll be presenting on 'positive soundscaping in airports for improved wellbeing', showing that a well designed soundscape has the potential to transform the airport environment, through enhancing passenger and staff wellbeing and bolstering income from retail and F&B.
Sustainability guidance for the
RIBA Plan of Work.
We have been closely involved with the development of new sustainability guidance to support the RIBA Plan of Work, influencing a more strategic approach to establishing a sustainability brief and appraisal of outcomes. Ashley Bateson joined presenters at this year's Future Build.
STEM outreach.
Tunde Agoro, John Lloyd and Hannah Shepherd had a successful outing to Filton Avenue Primary School, participating in the school's biggest science and careers fair to date. One memorable moment was the gasp from students when they were told we were there to show them our projects on VR.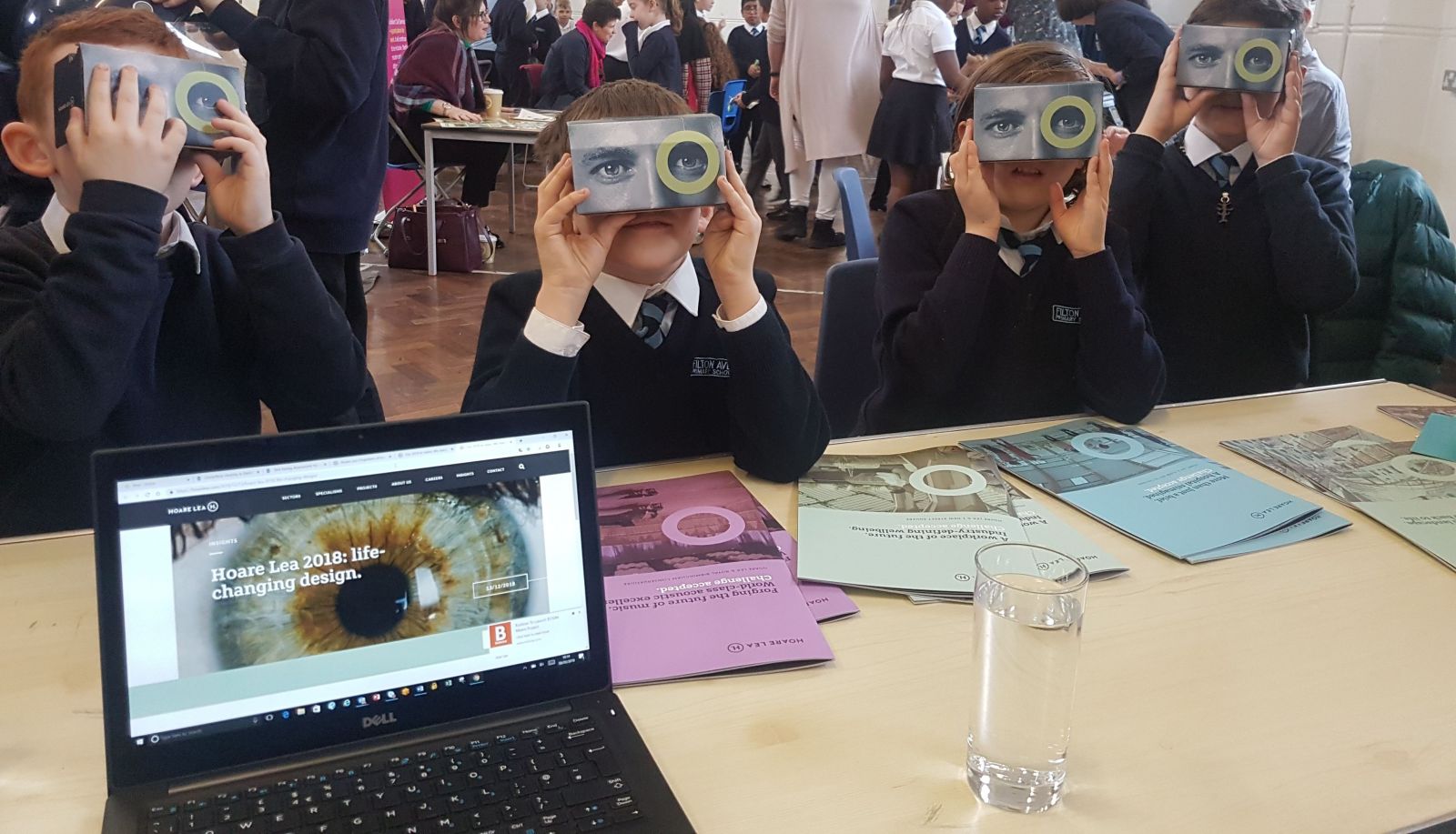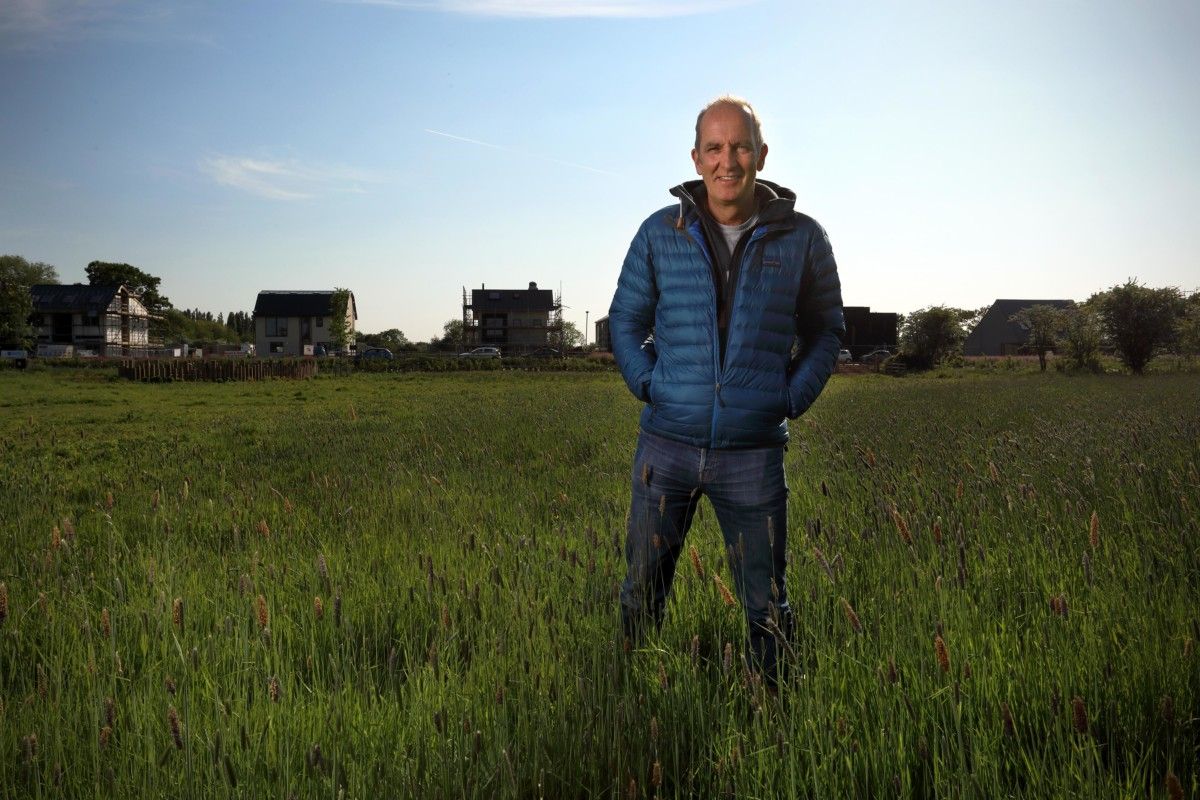 Grand Designs: The Street.
In Bicester, Oxfordshire people are building their own homes, just how they want them, and we've been instrumental in making it all happen. You can watch a series of special Grand Designs episodes all about the Graven Hill project, which we provided utilities and energy infrastructure services for. Episode one is out now!
Long Live Digital Engineering.
Andrew Krebs was a panellist at a CIBSE South West event called 'Long Live Digital Engineering'; inspired by his article 'BIM is Dead'. The event sought to discuss how the industry has moved forward with BIM and where we are progressing with Digital Engineering.
Andrew Dyke also presented a talk on intelligent buildings and the changing tide of digitalisation in our industry, at an FM Club lunch and learn event, run by Overbury. As the digital expectations for buildings race forward, developers face a real challenge; will the assets they are building today, meet digital expectations when they complete in 2020?
Advancing Net Zero.
We are proud to be sponsoring a UK-GBC programme to promote Zero Carbon Development. We are in the steering group with leading development partners including Grosvenor and Berkeley Group. This programme, called Advancing Net Zero, will clarify what zero carbon development means in the UK and shows our leadership on this subject. Click the button for a video that goes into more detail (featuring Ashley Bateson).
YEN London.
Rebecca Carr has recently been promoted to Chair of the CIBSE Young Engineer's Network for the London region, following the recent AGM held March. This was following a successful term served as Vice Chair – a position which she was elected to in March 2018 by her fellow committee members. Well done Rebecca!
Qualifications.
Tom Cardy has achieved CEng via the IMechE.
Neil Wylde is now a chartered member of the CIOB.
Hemlesh Heeramun has achieved CEng via the Engineering Council.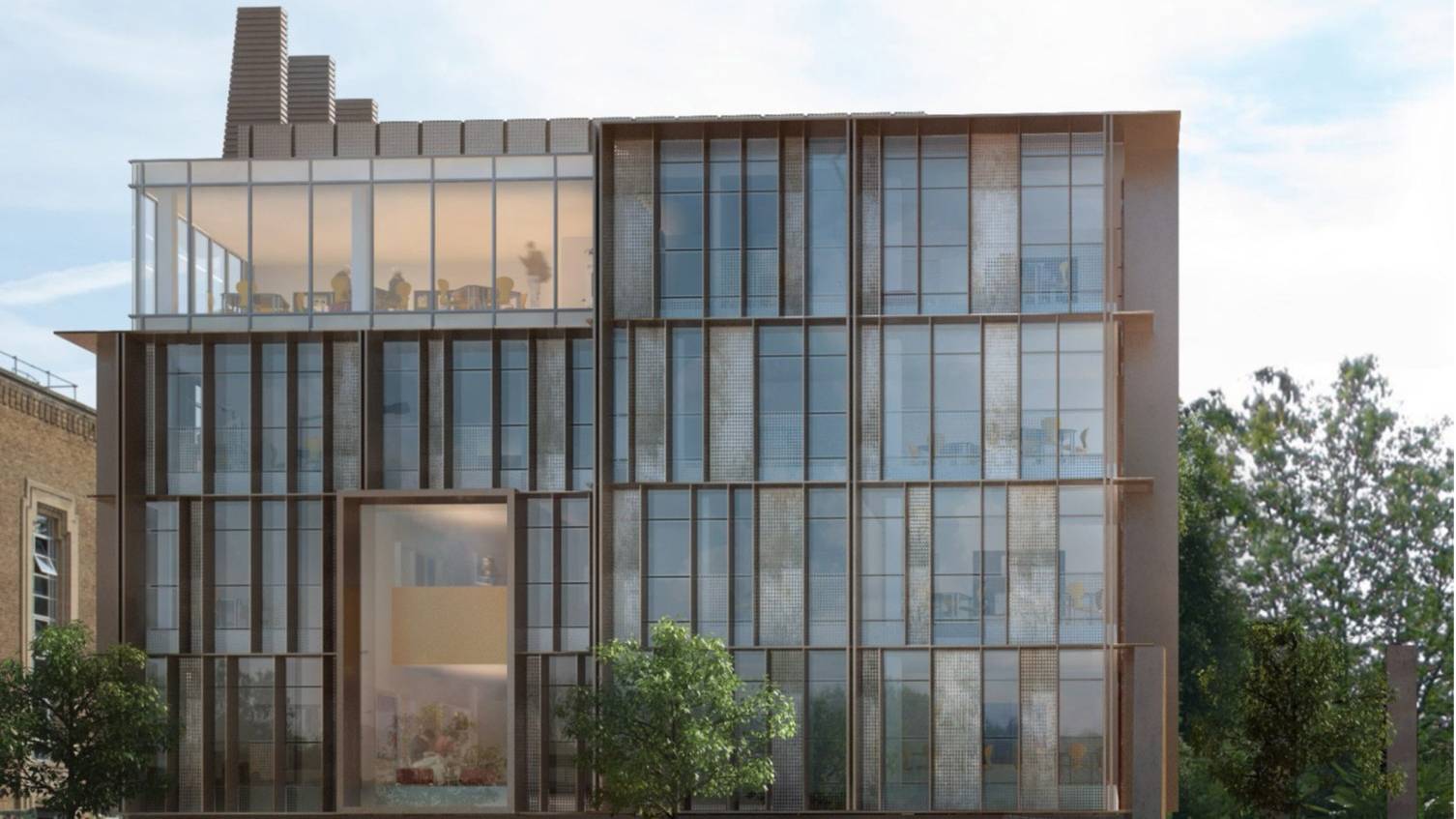 Awards.
The University of Oxford's Beecroft Building won the 'Chemistry and Physical Science Buildings' category at the S-Lab awards, while Imperial College's Molecular Sciences Research Hub won the 'Refurbished Buildings and Spaces' category.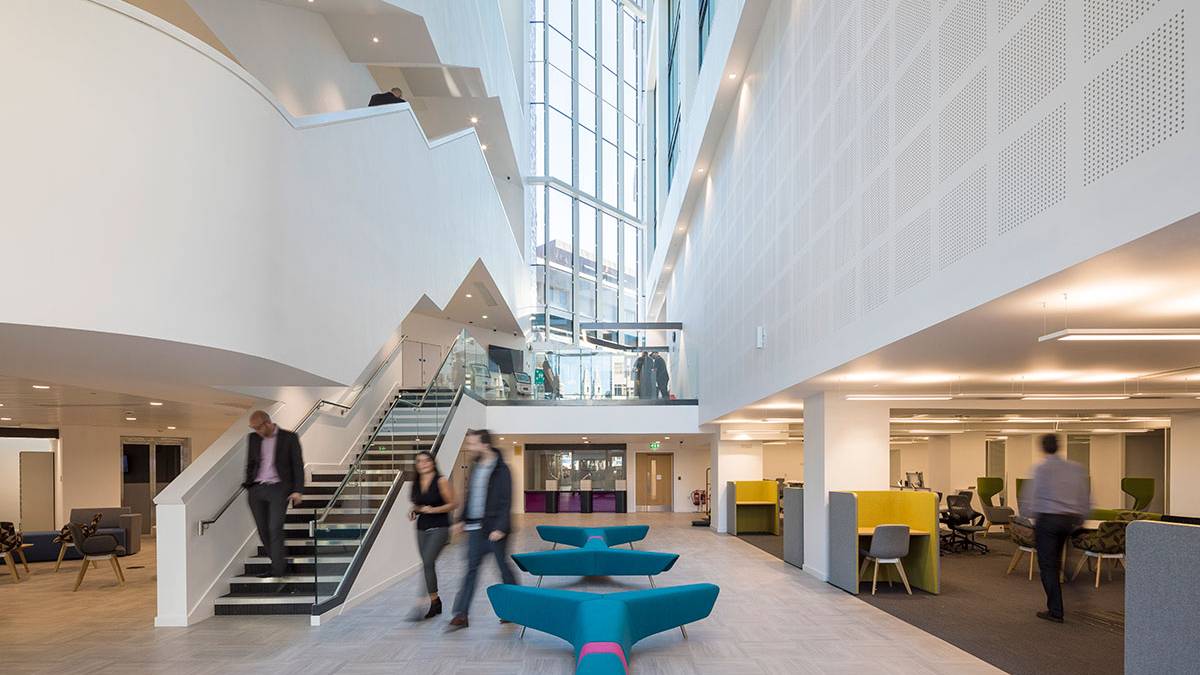 New Merrion House was shortlisted for the 2019 RIBA Yorkshire Awards and the BCO Awards. The Schrodinger building is also in the running for the BCO Awards.
Got more news to share?
Email Fred Ingram with a short summary and your industry news could be included in the next issue of Insider.
Don't forget to include a photograph!